It's been just over a year since we launched mycompassair.com. Originally intended to accommodate a few articles about working from home, the aim was to help our clients cope with what was then a relatively new way of working. Whilst working from home was a trend that had been gathering momentum for some time before 2020, many would not have predicted the speed at which this way of working would become the "new norm", nor that the major disruption experienced at the time would still be continuing over a year later.
We received encouraging feedback about the site's new design, with visitors commenting on its ease of navigation and helpful content. With this in mind, we made the decision to move, lock, stock and barrel over to mycompassair.com. At the same time our software was helping teams to seamlessly move from away from an office environment, no doubt a factor of being both web-based and having a synchronised, fully featured mobile app.
Whilst we carried over some of the older articles to the new site, we also added more of what we hope has been interesting content in the period since then. As is the way with such things, the older articles tend to get forgotten, pushed further into the past, particularly when we all want to move on, to look to the future, trying to put the events of last year behind us. Some of those earlier articles will however still be of value today, especially as many of us still work from home. We have therefore included some extracts below, along with bullet points to give an overview of what had been covered in more detail in the older articles, the objective being to pull out a few of the more helpful pieces without our visitors needing to trawl through them all.
1 Email mistakes

Back in what now seems like the distant past, we wrote about "Handling email mistakes". The article contains some helpful ways to deal with things that can be annoying and also made reference to some of the safety features that CompassAir has to prevent some of them from happening, including the following:
• a choice of default reply options, to overcome the "reply to all" mistakes
• delayed sending, allowing double checking of emails or updates when awaited content is received
• external or internal emails, keeping correspondence and attachments within an organisation for added security
2 Cyber Security Risks
A consistently popular article has been "Cyber security risks and their management". In addition to a general overview of the topic and the terminology used, it contains a number of steps that can be taken to improve an organisation's cyber security:
• audit of key digital assets critical to the business
• risks associated with those assets
• an assessment of the current controls and security in place for each potential threat
• the highlighting of weaknesses and the controls needed to protect those assets, and
• cyber incidence response (CIR) plans
• the protection of files and devices, and
• a further review of risks, controls and response planning
3 Work-related stress
One of our earliest articles covered "Work-related stress", arguably still a hot topic, although not necessarily now occurring in the same physical location as previously. Workload and work-life balance were the main drivers of stress at work, closely followed by confidence in one's job future. All three are still high up there, especially given the pressures that continue to be felt. We also included a number of steps that an employer might take, having first identified the sources of potential stress, steps to help assist in either removing or neutralising many.
• good matching of job descriptions to skills and experience
• defined career paths
• performance review procedures
• participation in decision making and planning
• regular breaks and time off, with adequate staff cover during vacations, and
• improved collaboration between team members
Some of the solutions involve taking advantage of available technology, the use of CompassAir-type software being one of the ways to both increase productivity and, at the same time, have a favourable impact on stress levels.
In addition to the measures an organisation might adopt, an individual can make some minor changes to their daily program that will help them take control of their physical and mental wellbeing. These include
• establishing a daily routine
• keeping in regular contact with colleagues
• limiting exposure to news and social media, and
• finding time to unwind
4 Email Scams
Revisiting the topic of security, we looked specifically at "Email Scams – a growing threat", vigilance throughout an organisation being the key, looking out for features in incoming emails that are
• too good to be true
• contain changes in detail, such as payee details, especially bank accounts
• are badly worded
• have misspelt email addresses and domain names
• where the "reply to" is different to "sent from" or
• pressurise for an urgent response
5 Working in multiple locations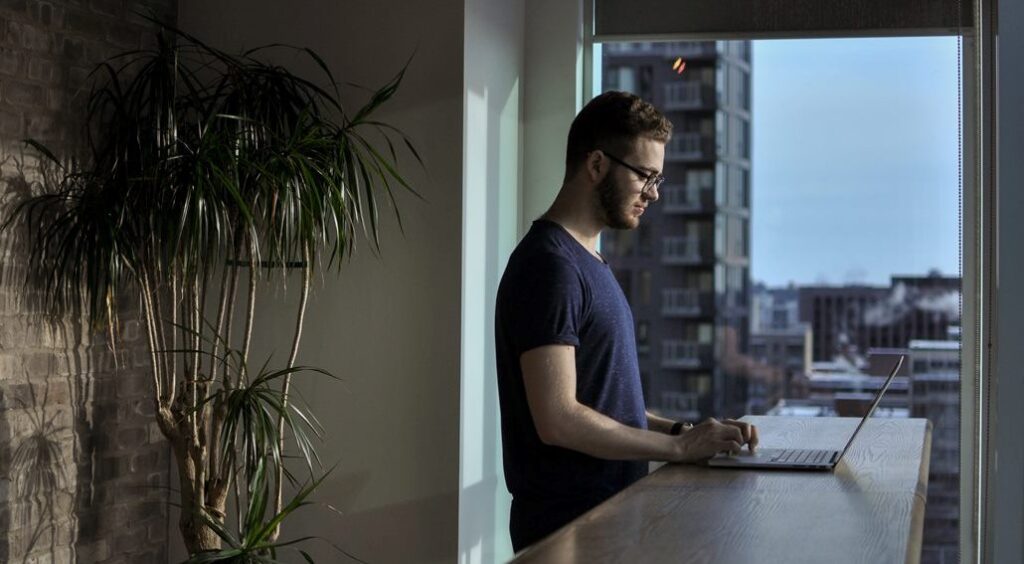 By now most of us will have adjusted to having more than one "normal" place of work. For those who were new to working from home we offered some guidance on how to make the transition as easy as possible, including
• how to get into an "at work" frame of mind
• making plans for each day, and
• how to ensure you keep in touch with co-workers, in other words to "collaborate, collaborate, collaborate"
In addition, we described some of the technological aids that can be used to make working away from a shared office environment more efficient, including
• group email or shared mailboxes
• common access to files, documents, address books and the like
• video conferencing,
• making use of the cloud, and again,
• security
We also looked at some of the changes that might be appropriate when looking to get the best from remote working
• management practices
• ways of communicating, and
• the use of technology
A few words about CompassAir
Creating solutions for the global maritime sector, CompassAir develops state of the art messaging and business application software designed to maximise ROI. Our software is used across the sector, including by Sale and Purchase brokers (S&P/SnP), Chartering brokers, Owners, Managers and Operators.
Through its shipping and shipbroking clients, ranging from recognised World leaders through to the smallest, most dynamic independent companies, CompassAir has a significant presence in the major maritime centres throughout Europe, the US and Asia.
Our flagship solution is designed to simplify collaboration for teams within and across continents, allowing access to group mailboxes at astounding speed using tools that remove the stress from handling thousands of emails a day. It can be cloud based or on premise. To find out more contact solutions@thinkcompass.io. If you are new to shipping, or just want to find out more about this exciting and challenging sector, the CompassAir Shipping Guide might prove to be an interesting read.
Contact us for more information or a short demonstration on how CompassAir can benefit your business, and find out how we can help your teams improve collaboration and increase productivity.