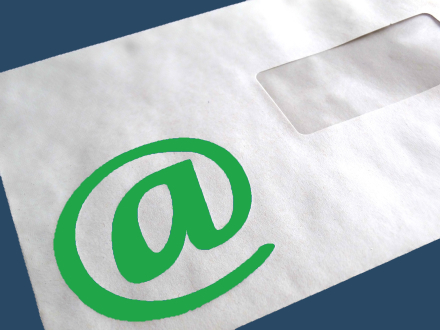 Email has now been around for over fifty years, the first email being sent in 1971. It remains as popular as ever despite the alternatives, and email usage is expected to continue growing for the foreseeable future. More than half the world's population uses email every day! What are the alternatives and why is it still so popular?
What are the alternatives to email?
Email is certainly not the only game in town. Most of us will be aware of Skype, Slack, even Yammer now it's part of Office 365. We will definitely be familiar with instant messaging (WhatsApp, Messenger etc). Are any of these alternatives pushing email out of pole position?
Slack's co-founder Stewart Butterfield is widely quoted as saying:
"Email is not going away anytime soon, it's the lowest common denominator, it's the way you get communications from one person to another, there isn't really an alternative"
You might be surprised to hear that what Slack does has been around since 1988, when it started with Internet Relay Chat (IRC). In the 20 odd years that IRC was being widely used it never outdid email. Looking back, its features were surprisingly similar to Slack's, although, of course, Slack has done an great job modernising the user interface, making it a lot more sophisticated than it was, as well as promoting it to a global audience.
Another example of an alternative to email is Yammer, bought by Microsoft and now integrated into Office 365, aimed at organisations to facilitate group working. Instant messaging (IM) apps such as WhatsApp are a great alternative for talking to colleagues without the formality of emails. However, for them to work, individuals need to use the same app, which is very different to emails, which can be handled by whatever email management software suits you best.
Instant messaging does have drawbacks in the workplace, including the possibility of immediate miscommunication – it's an easy way to send the wrong message within a very short time-span, aggravated by the use of abbreviations common to this method of communicating. Chat tools can create a significant amount of "noise" – too many groups, too many topics and too many comments have lead to some employees wanting to opt out in order to focus better on their tasks in hand. Used selectively, chat is a great tool for one on one conversations, or those in a small group, for example when "talking" about specific emails without adding to email "noise", but for sharing company wide information, documents, etc. email or an intranet are probably better options.
Team communication is however most definitely still available to those using email. Collaborative software, such as our own

CompassAir

, is the key to unlocking productivity and efficiency. Such software enables the sharing, processing and management of data, documents and files between team members, especially now that many of us work remotely for all or part of the week. It makes communication transparent, allows teams to work together on joint projects as well as enabling the sharing of resources. For a more detailed insight see our article on the benefits of using such software.
As an example of the importance of email, when joining a new organisation we may or may not be given access to Teams, Slack or Skype, but for sure we will be given an email address, whether it be a personal email or for a shared mailbox. When it comes to communicating with other organisations, a better alternative to email is hard to find. Why is that still the case?
Why do we still choose emails, given all the other options?
Email is universal (nearly everyone has an email address), it is convenient (emails can be sent without the need to know where the recipient is or if they are online, from all kinds of devices), and emails automatically generate an electronic record of our interactions with other parties.
ASYNCHRONICITY
Email communication is what is known as "asynchronous". In other words, the relay of information is instantaneous – the sender and the recipient do not need to be online at the same time to communicate. Emails land in your inbox and stay there until you are ready to deal with them. What's more, sending them buys you time –an immediate response is the exception, leaving you time to get on with other tasks.
ONLINE FILING
Email management software acts like an online filing cabinet for all our important documents and messages, always available on your phone or your desk, instantly searchable – reports, correspondence, to do lists – all kinds of information, you name it! GDPR – the General Data Protection Regulation – was implemented in 2018. This important EU regulation aims to improve privacy and give greater control over personal information and how it is used. To some extent GDPR felt like it gave that filing cabinet a clear out, removing all the unwanted messages, uncluttering the drawers.
IDENTIFICATION
Email is our calling card, our identification. Very often it's a statement of our name and who we work for. We also use it like a passport to log in to the things we use on a daily basis, retail, banking, social networks. Not having an email address often excludes us from participating online – to successfully sign up for services online nearly always requires both a name and an email address. Like any passport, your credentials need to be kept safe. Unfortunately phishing, particularly via email, and such like are increasingly being used by scammers. For an insight into the subject and how to protect yourself see our article on email scams.
FREE TO USE
Email is free to use, there are no stamps to buy or telephone calls to pay. At its simplest, all you need do is have access to a device – a smartphone, laptop, tablet etc. – and then open a free Gmail account, taking care though to protect your privacy.
MOBILE
Email is also mobile – according to an Adobe survey, 85% of email users use smartphones to access email. Not surprisingly, for young people the rate is even higher at 90% for the 25-34 age group, smartphones being the most popular device for checking emails, both work-related and personal.
Despite collaboration software being in widespread use these days, working from home would not be possible for many people without the use of email. As well, the speed at which emails travel from sender to recipient and the ease of access (using roaming data with a smartphone), together with convenience ensure that this method of communication will remain as popular as ever for the foreseeable future..
Some interesting statistics
• Clearly linked to the popularity of mobile devices, according to Statista, 82% of workers check email outside of normal business hours. According to a survey conducted by Adobe, 50% of employees read an estimated 29 emails each weekend. Nearly half of all workers said they check their email at least every few hours.
• According to 99 Firms, nearly 63% of business professionals prefer to communicate by email for business purposes.
• Adobe surveyed 1,000 office workers in the US and found they spent an average of 3.1 hours a day on work email and 2.5 hours a day on private email
• Adding still further to the time consumed by emails, on average we spend up to 90 minutes more each day – that's 7.5 hours a week – recovering from email interruptions. For some ideas on how to reduce the amount of time spent dealing with emails you might like to read our articles on the subject, both Part 1 and Part 2. On a similar subject we have Effective time management tips as well as 10 Productivity tips to make better use of your day
• According to Radicati, in 2019 the average number of business emails sent and received per user per day was 126. Of these, 96 were incoming, 19 of which were spam, and 30 were outgoing
• It has also to be remembered that, in terms of cybersecurity, phishing remains the most common form of cyberattack, with email being the preferred method of delivery. The best form of defence in this case is awareness. Employees are the weakest link and must be encouraged to remain vigilant at all times. To find out more about cybersecurity and how to reduce the risk of attacks damaging your business please read our latest article.
Email still remains the go-to way of communicating with people outside of an organisation, a critical way for businesses to communicate with each other. For communicating with people you do not know there is almost no alternative. Far from being replaced, its use is growing and will do so for many years to come.
A few words about CompassAir
Creating solutions for the global maritime sector, CompassAir develops state of the art messaging and business application software designed to maximise ROI. Our software is used across the sector, including by Sale and Purchase brokers (S&P/SnP), Chartering brokers, Owners, Managers and Operators.
Through its shipping and shipbroking clients, ranging from recognised World leaders through to the smallest, most dynamic independent companies, CompassAir has a significant presence in the major maritime centres throughout Europe, the US and Asia.
Our flagship solution is designed to simplify collaboration for teams within and across continents, allowing access to group mailboxes at astounding speed using tools that remove the stress from handling thousands of emails a day. It can be cloud based or on premise. To find out more contact solutions@thinkcompass.io. If you are new to shipping, or just want to find out more about this exciting and challenging sector, the CompassAir Shipping Guide might prove to be an interesting read.
Contact us for more information or a short demonstration on how CompassAir can benefit your business, and find out how we can help your teams improve collaboration and increase productivity.